"The Sampler Vol. 2″ Limited Edition 45rpm 7" Vinyl Release
This is a limited run vinyl pressing! Get your copy while you can!
Now available from Highpower Studios, this 45rpm is the first in a series of follow ups to the 2002 release The Sampler Vol 1., which was a critically acclaimed hip hop instrumental album release on All Natural Inc, and produced by Dug Infinite and NO I.D. The Sampler Vol 1. is still sought after by many record collectors and Dee-Jays, so Vol 2. follows the same spirit as Vol 1. with heavy kicks, blazing chops, slamming snares, and plenty of innovation; everything you would expect from Dug Infinite's instrumental hip-hop music.
©2016 Release by Highpower Studios in association with Dug Infinite.
Produced by Dug Infinite
Mixed by Dug Infinite
*Go Co-Produced by Teeko
Label Design: Gates Designs
Photography: Phil Gates
Wardrobe Stylist: G-boogs
Graffiti Script: RaseOne
Music Direction: Torrance Rogers
Social Media Manager: Jossette Thompson
Executive Producers: D. Thomas & R. Phillippe Rivera
www.highpowerstudios.com
www.duginfinite.com
www.highpowerstore.com
www.facebook.com/duginf/
www.instagram.com/duginf/
www.novaxf.com/X/DugInfinite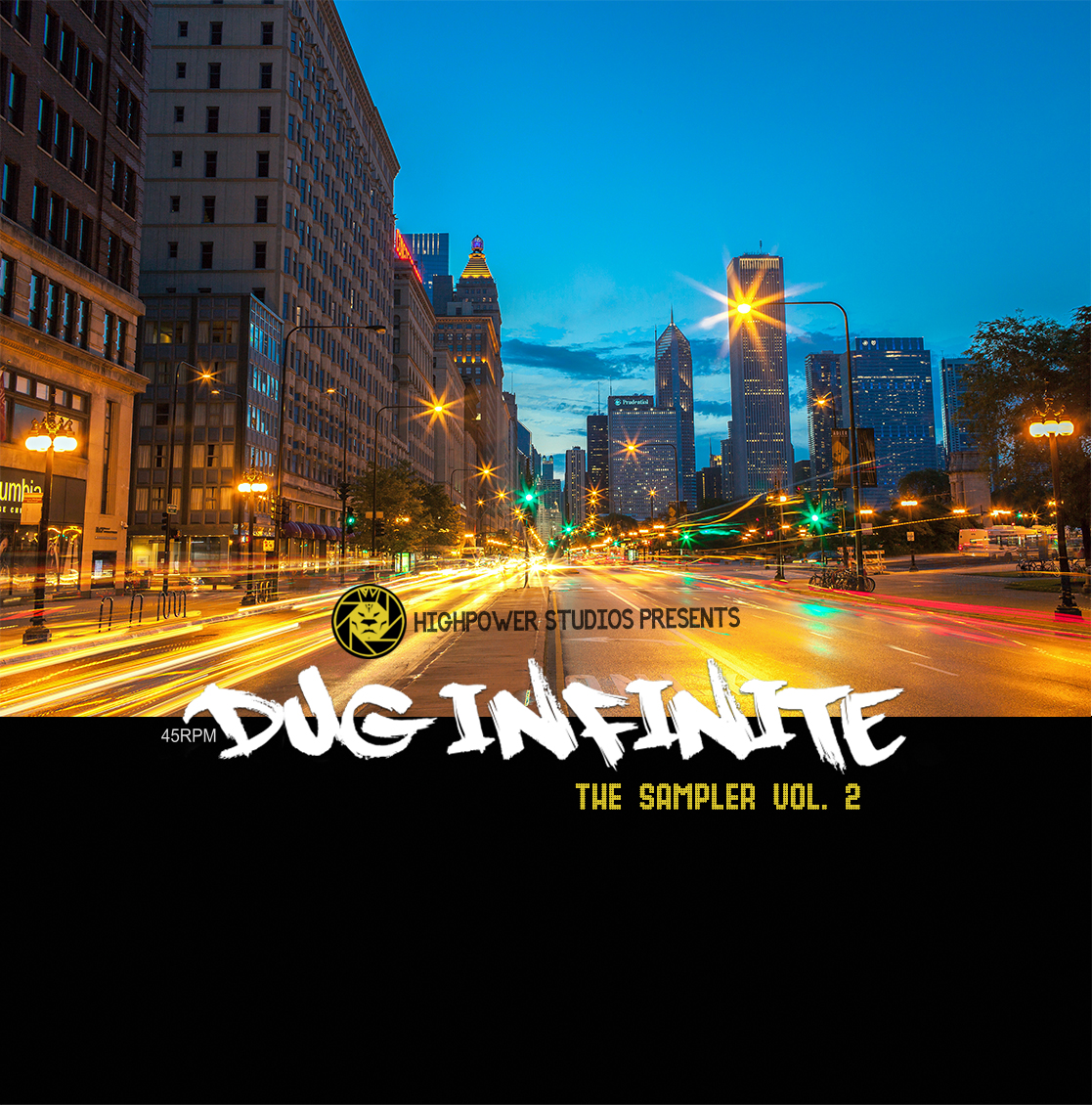 Special thanks first and foremost to the most high for blessing us with the talent and strength to make it this far, and then to all the family, friends, and fans who have supported us on our musical journey, and in life.
One Love,
Dug Infinite