Web Design and Development
The web specialists at Highpower not only handle website design and development, our team also handles online services like SEO (search engine optimization), social media management and organization, social media marketing, online promotions, business profile optimization, copyrighting, as well as online graphics, image, and content management. Specializing in bespoke design and organization of your online brand presence, you can move forward in confidence knowing your brand is in good hands, maintaining a solid foundation on the world wide web. And with the right budget, Highpower's full service online brand development service is like having quality control of your brand on the internet. But even if you choose to only go with our top-notch web design, you can rest assured that your brand will be represented well. The web and online services we provide go hand-in-hand with our brand development and media production services as well. If you want to maintain the highest of standards for your brand, we can provide all around full service brand development for your corporation's needs both online and off. You can check out a few of our remarkable web design and development clients below. Don't hesitate to contact us for a consultation so we can get you started in the right direction now.
Website Work
GeeFit Online
We handle some of the visuals and some video production services as well as web design and hosting for this Chicago based fitness training company owned by talented trainer Garfield Green of Mass Hysteria.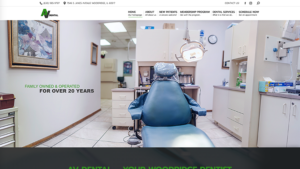 AV Dental Woodrige
We handle visuals and other media production services as well as brand development consultation, web design, and hosting for this family owned and operated dental office in Woodridge, IL.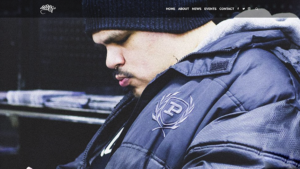 Presyce 101
Highpower handles some of the visuals and video production services, brand development, web design, and hosting for the iconic Chicago DJ Presyce of the legendary 101 Crew, who now resides in Atlanta, GA.